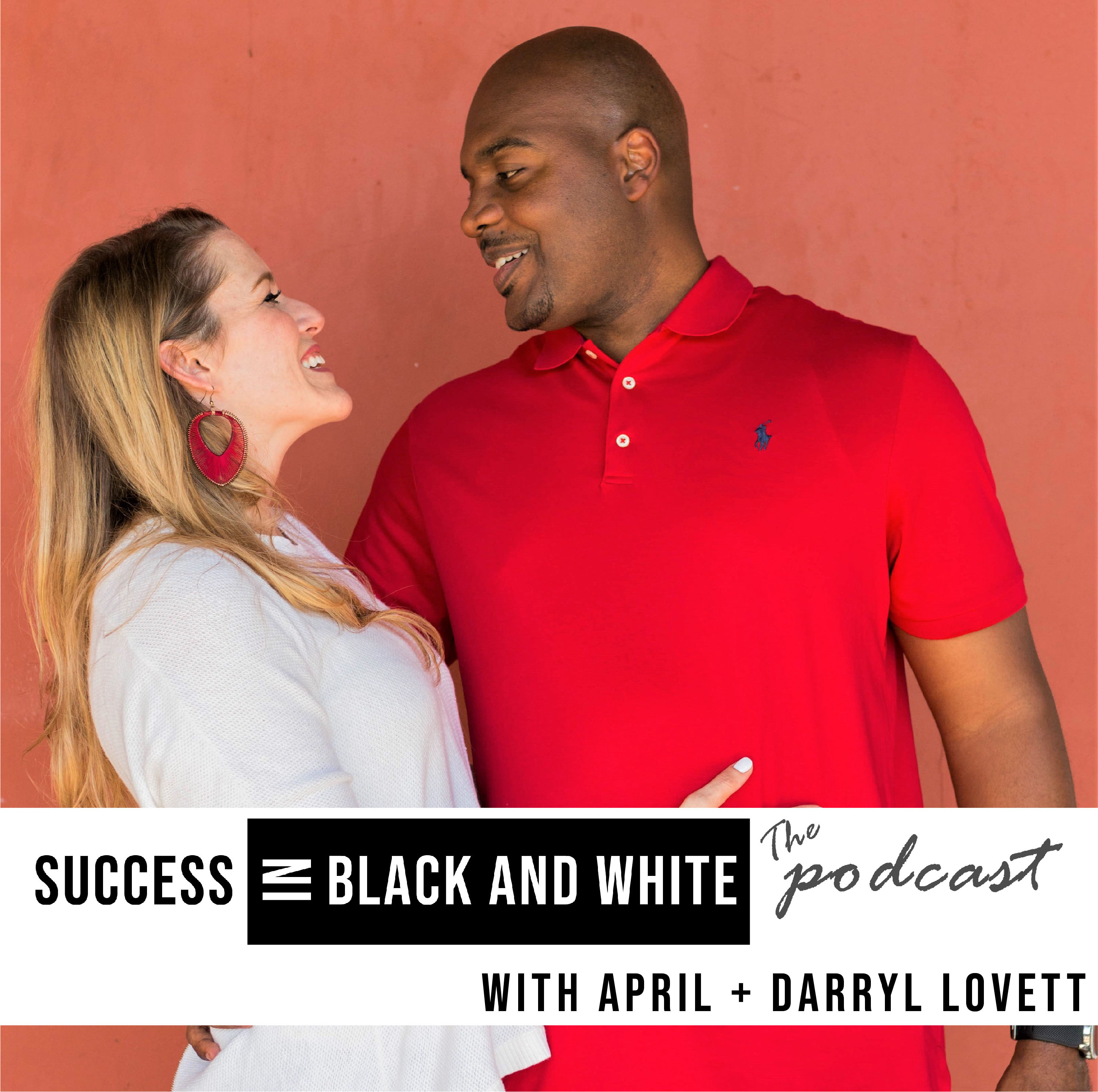 If any of you follow me (April) on social media, you'll have seen a 
maybe-surprising post from me this past Friday
.  As Darryl and I have been exploring our values and our faith, we've come to some not-so-culturally-popular understandings of the way we need to continue forward in our lives and with this podcast.
Listen now for our candid and raw conversation about what we've discovered.
If you prefer to watch rather than just listen, subscribe to our YouTube channel NOW! We started recording full episodes and you'll be able to watch us interact with each other and with you! Closed Captioning available. You can subscribe here: 
YouTube Channel - Success In Black and White.
Don't forget to follow us via social media for more motivation, leadership & success tips, and a view into our everyday lives.  Darryl: 
@iamdarryllovett
 on all platforms; April: 
@aprildawnlovett
 on all platforms.
NEW:  We've create an online community for interracial couples and multiracial families!  Join our community here: Facebook Group