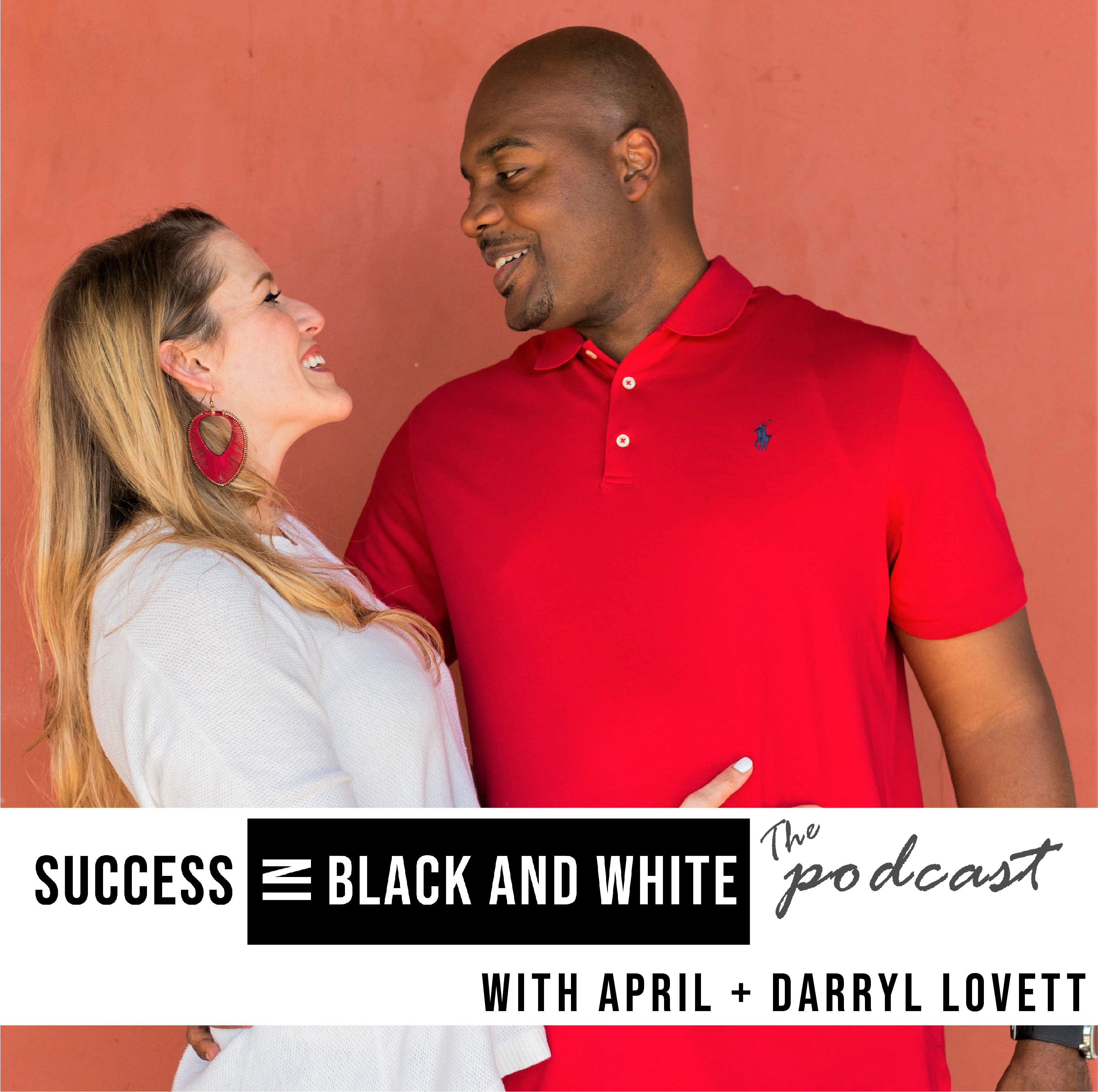 The Success in Black and White ® podcast brings you a variety of topics from the lens of an interracial couple. Our ultimate focus is on bridging the gap between racial boundaries; which we discuss through practical topics such as leadership and management strategies, relationship tactics, and the process of personal development.
Episodes
Monday Mar 29, 2021
Monday Mar 29, 2021
Dr. Kellie Gerbers and Dr. Alicia Cunningham-Bryant deliver a powerful message in today's episode.  The ability to absorb and learn from history, to approach individuals and experiences different from yours with empathy, and to be vulnerable in the face of things unknown to you are the best ways to be advocates for change.  These amazing women share their own journeys of learning, growth, and justice. They teach a college course together that explores graffiti as a form of expression, healing, and understanding (yes, you read that right...graffiti), and how this topic opens up conversations related to bias and misinformation.  We also talk about the outdoors as a recreational and social justice space.  Honestly, the conversation went in multiple directions and is worth every second to listen to!
Dr. Kellie Gerbers is an Assistant Professor of Outdoor Education and Leadership at Westminster College in Salt Lake City, Utah.  Prior to that role, she managed outdoor programs at The University of Georgia and Florida State University.  Personally and professionally, Kellie is working on identifying the spheres of influence where she can create positive change as it pertains to building more inclusive communities.  When she's not teaching, she's learning to do stuff and i seven considering writing a book called "Learning to Do Stuff in Your Thirties." She also really loves Arby's (give the girl a meat suit already).
Dr. Alicia Cunningham-Bryant holds the Kim T. Adamson Chair in the Honors College at Westminster College in Salt Lake City.  She has extensive experience as an archivist and curator at museums in Philadelphia and New Haven, Connecticut where she curated exhibits on Afhghan war rugs, Black comic book heroes, and Egyptomania.  She has also done archeological field work in Egypt, Jordan, and Mallorca.  Her research interests include public history, museum curation, digital humanities, East Africa, and decolonizing Egyptology and art  history, among other topics, Alicia earned a BA at University of California, San Diego (in both history and archeology), and her PhD in Near Eastern language and civilizations at Yale University. She was a US State Department Education and Cultural Affairs fellow at Cairo Museum and Nubia Museum and has worked at museums around the world gathering together collections that have been separated through time. She also does a lot of other things to serve her community and we honestly don't understand how she manages all the things while staying engaged and in-the-moment.